How to look up if the course you registered for is going to be re-aired, re-played, and or turned into a self-study course.
If you attended a course or want to attend a course and you are wondering if it will be re-played or turned into a self-study, please follow the directions below to look up this information.
How to find re-playing/self-study information
From your Dashboard:
Step 1: Click the view button associated with the course of choice.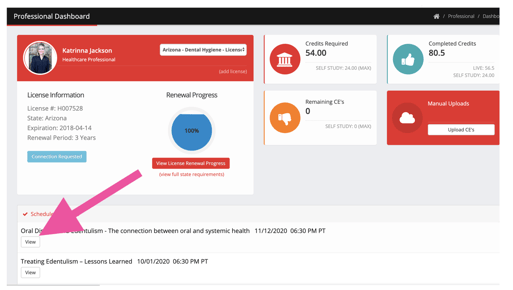 Step 2: Click here
From the Navigation Menu:
Step 1
Click on My Scheduled Courses from the Navigation Menu
Click on View My Courses
Click Course Details for the course of choice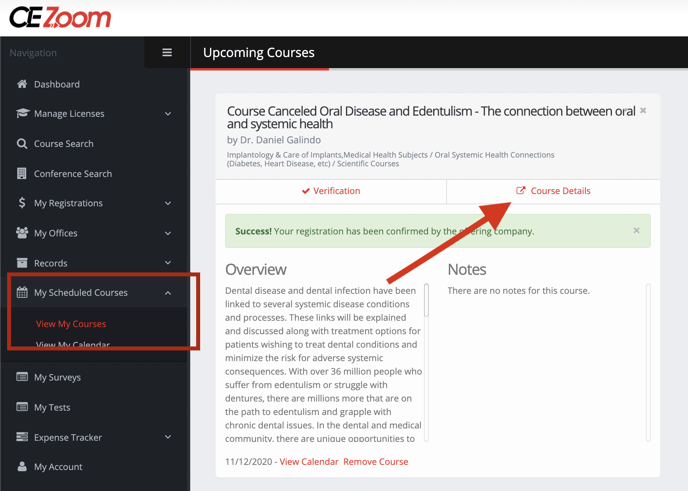 Step 2: Click Here
From Course Search
Step 1:
Click Course Search from the Navigation Menu

Click View Details for the course of choice

Step 2:
Once on the View details page scroll down until you see self-study and replaying information