Handouts are only accessible once you have registered for a course.
If a course has any handouts or a syllabus supplied, you can access them by viewing the details of the course (instructions below). If the presenter announced they will supply a handout during the presentation, please give the offering company time to update the course and add any attachments. Sometimes it takes up to a week for the presenters to get their handouts to the offering company.
How to find Handouts if they are supplied:
From your Dashboard:
Step 1:
Click the view button associated with the course of choice.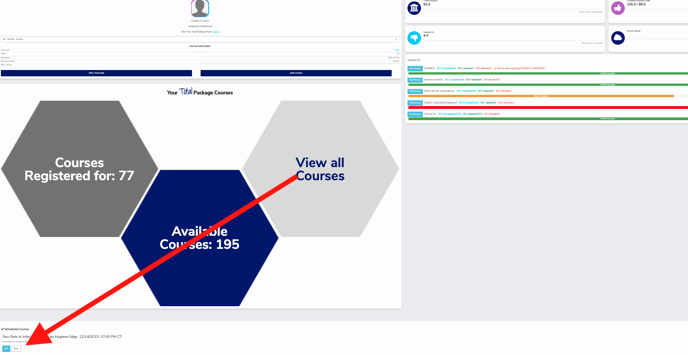 Step 2: Click Here
From the Navigation Menu:
Click on Schedule
Click on View Courses
Click Course Details for the courses of choice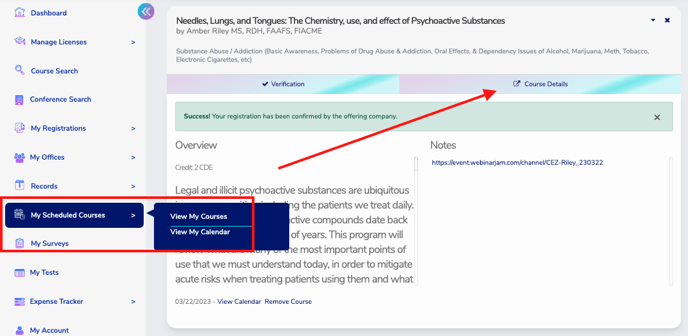 Step 2:
Once on the View details page scroll down until you see handout information and / or attachments