Attach all pertinent information you wish to store for each course to be accessed 24/7 straight from your CE Zoom account.
With CE Zoom's course documentation manger you no longer need to hang onto sign in sheets, advertisement flyers, contracts, and other important documentation that you need to reference at a future date. With this feature you simply upload a picture of the documentation you wish to reference or input a customized note regarding the course and or attendees. All documents and notes are instantly stored on CE Zoom for quick reference by any account manager 24/7.

How to access your Course Documentation Manager
Each course will have its own course document manager and is assessable from the attendee manager screen.
1. Click on the person icon
associated with the course of choice.
2. Scroll down until you see " Add Attendee Attachment / Note"

How to leave a note
1. Under the notes field you will type in any notes you prefer to save. You can change the font size, color, add in tables, pictures, or hyper link a URL.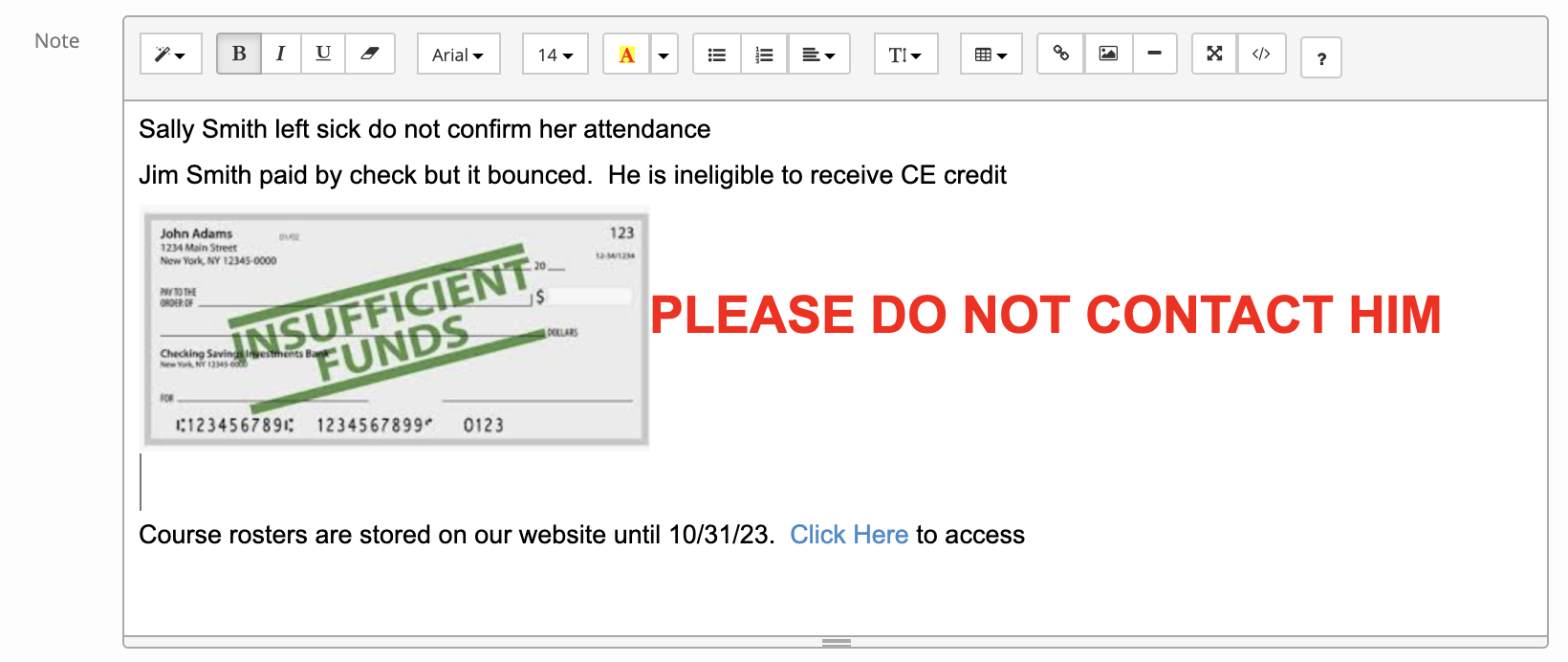 2. Click Save
3. All saved notes will appear below the Add Attendee Attachment/ Notes field in a table to be viewed by any account manager 24/7 from any wifi connected device.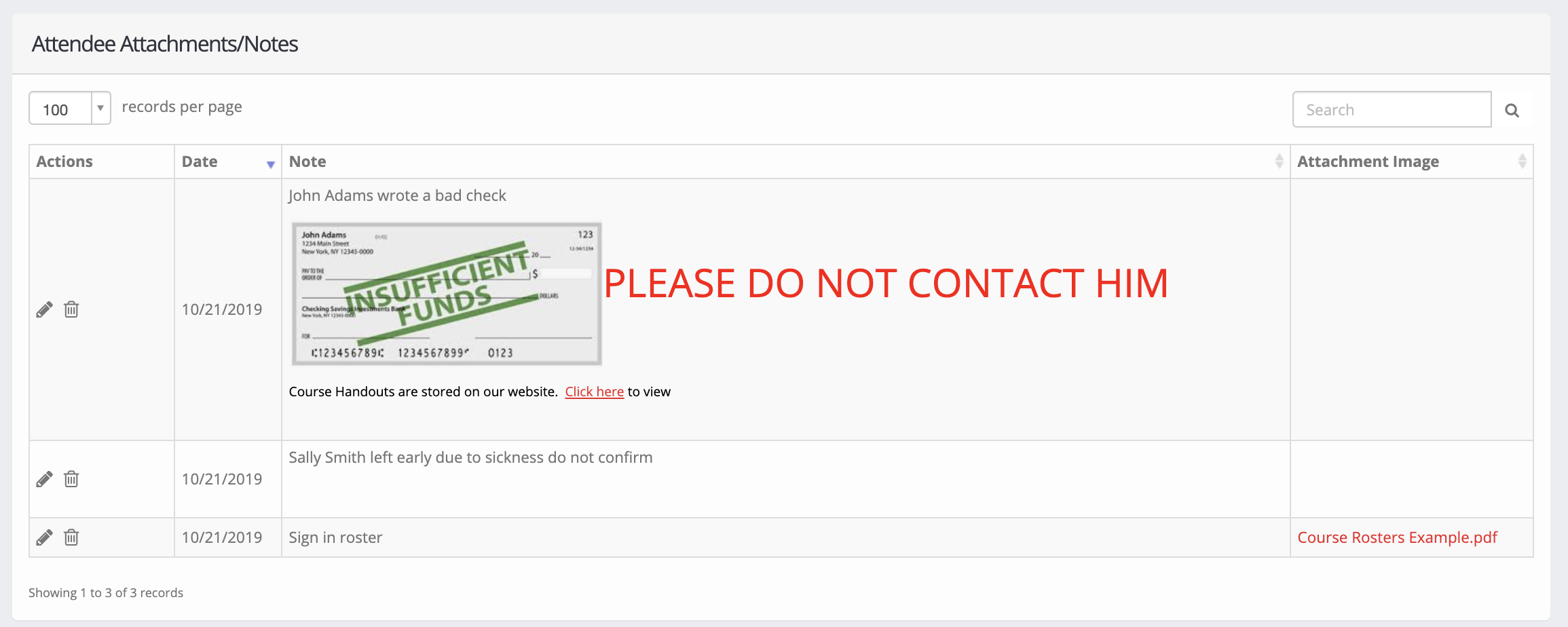 How to attach a document
1. Under the notes field you will type in any reference notes/ title for the attachment

2. Click select file

3. Choose your file. The file must be in one of the following formats: jpg, jpeg, gif, png, bmp, doc, docx, rtf, pdf, txt.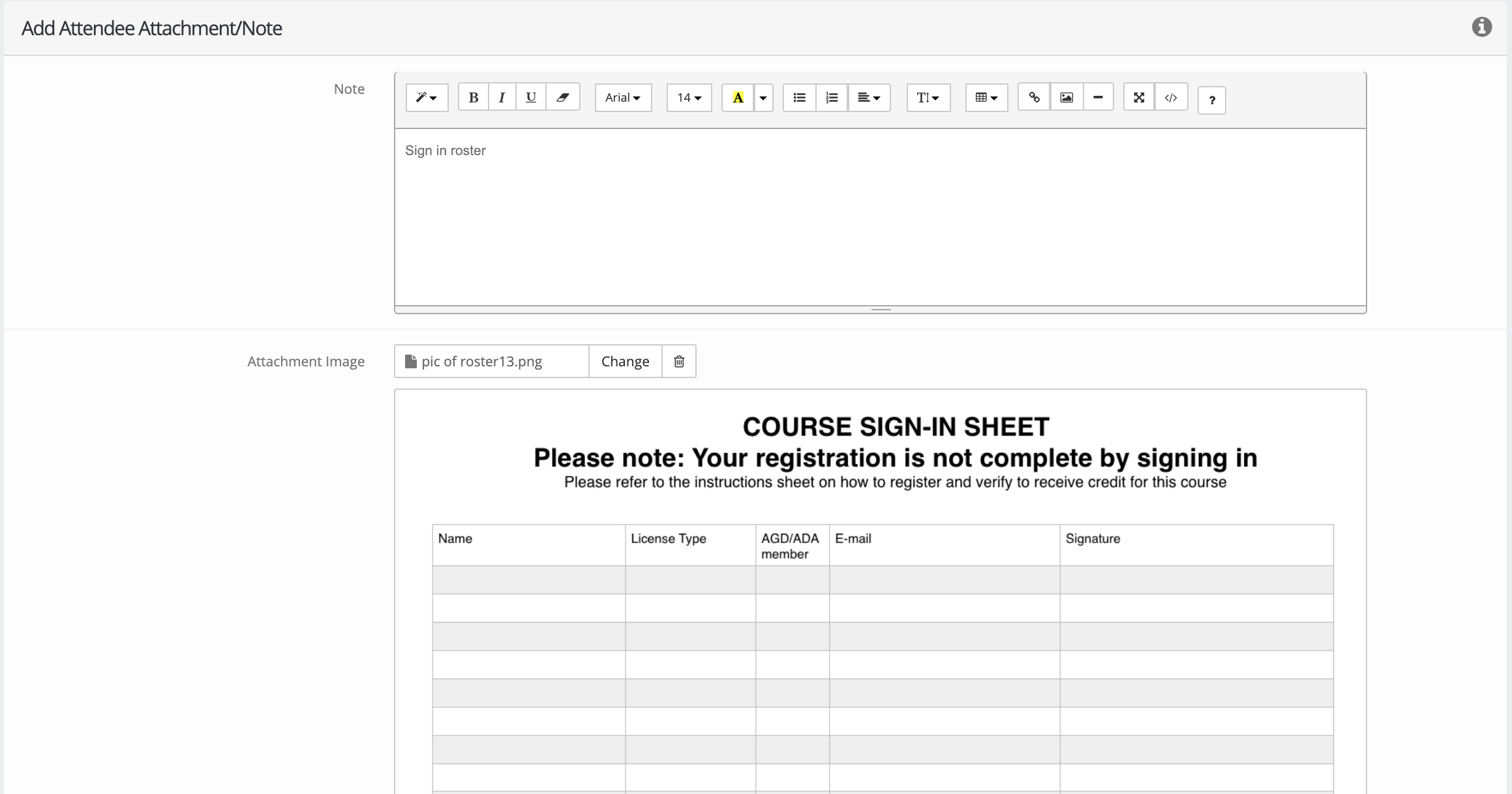 4. Click save