You will need a company account to issue surveys and CE certificates through CE Zoom.
You will want to create a company CE Zoom account if you will be utilizing CE Zoom to manage your registration, surveys, and or CE Certificate distribution for one or more of your events.
Company accounts can not be added to an already existing professional, presenter, employee, or exhibitor account, however, you can be added as an Account manager so you access your company account from your personal login credentials.
Creating a Company Account
Go to www.cezoom.com and click on Sign Up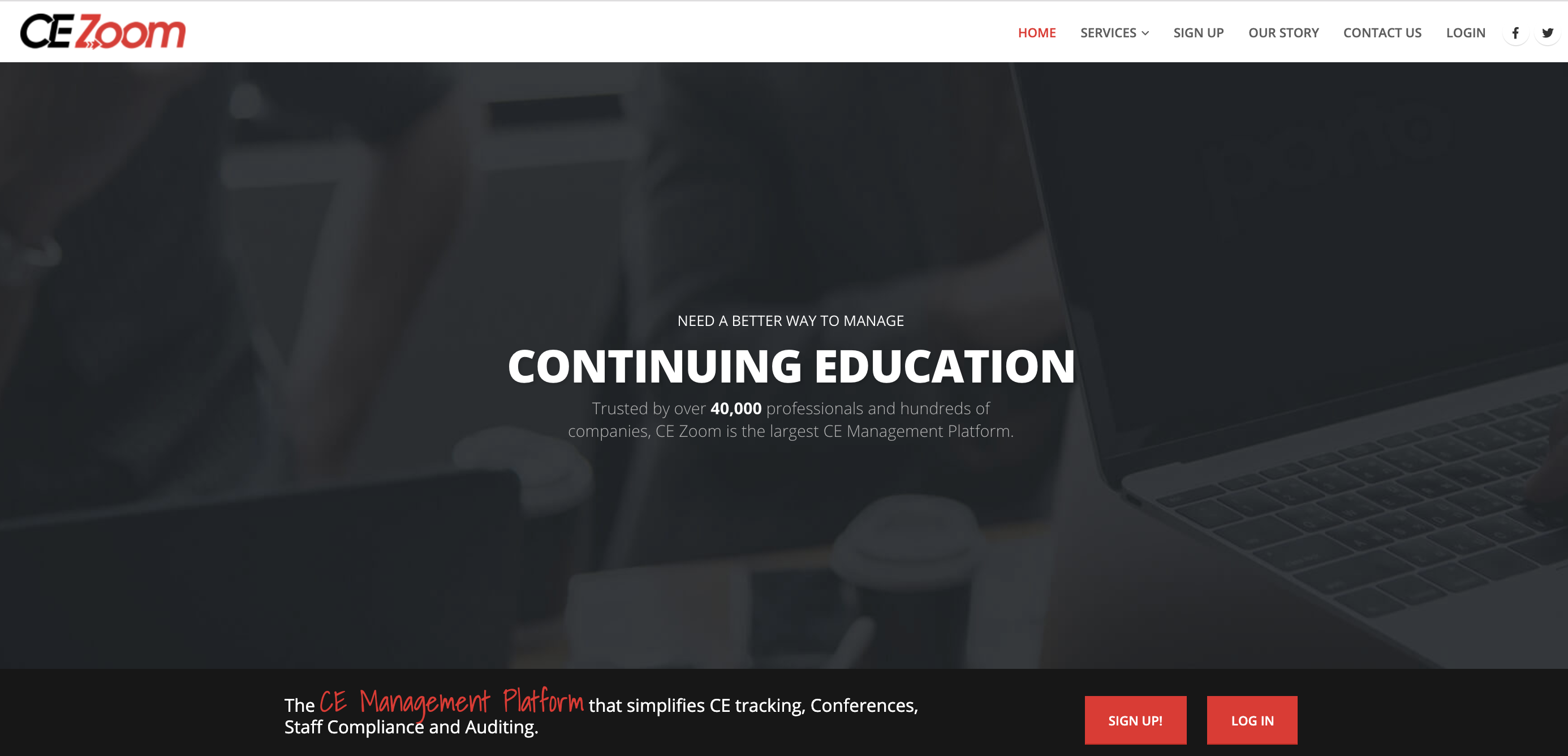 Click Sign Up as a Company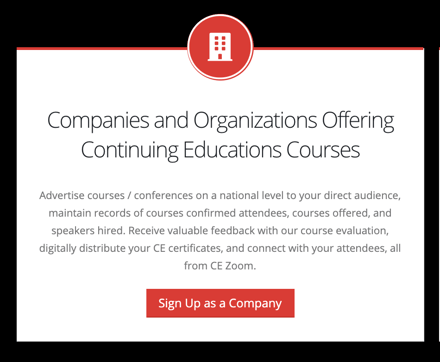 First and Last Name Input the name of the person in charge of the company account.

Company Name Input the name of the company you are creating the account for. The company name will be the name used when displaying the offering company for a CE event.

Address

Input the mailing address for the company.
Address 1 is for the building or location name
Address 2 is the physical street address
Phone Input the company phone

Click Next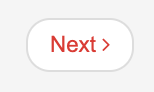 Email

Input the companies email, DO NOT use your personal email that is or could be associated with another CE Zoom account, as this will stop you from creating an account. CE Zoom only allows 1 unique email per account.
Username & Password

Input username and passwords for the company account. This will create the root log in credentials for the company account so it is advised not to make the username and password with personal username and passwords as you might find yourself sharing these with another colleague.
Notifications

These notifications are only notifications that are sent through CE Zoom to update you on what's new with CE Zoom, or CE Zoom company promotional notifications. CE Zoom does not sell your info. You can always change the status of your notifications if you decide later you want to remove or add notifications.
Terms of Service and Privacy Policy

Check the box to agree and click finish

You can edit your company profile information at any time.