You can update your profile inf
How to update your profile
https://www.youtube.com/watch?v=8i8XyCjxGiQ
1. Click on the little down arrow by your name in the upper right to expand the drop-down menu

Professionals/ Presenters:

2. Click on My Profile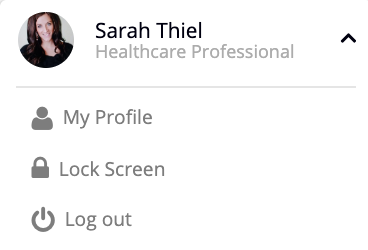 3. The Profile screen allows you to upload / update your picture, contact info, account info, password and bio and view transactions.

Make sure you click submit

under each account tab to save your changes before moving on to the next tab.
***If updating your profile picture you will want to remove your original picture prior to adding a new picture.